The graphs in this page feed LIVE from the Nashville area MLS. They will update instantly as each month progresses. Save this page in your Bookmarks to stay up to date on the latest data for Middle Tennessee.
Two important points to make first: All of the areas are good choices. I've chosen the most fruitful in this region. If you're curious about a city/county that is not in this list, please let me know. The suburbs around Nashville vary greatly. The bottom end, top end, and ROI fluctuates, so I suggest having someone like myself send you data on the area before jumping in head first.
Second Point: If you're new to investing, or want to get into it, you have a ton of options! Not all of your options are great options though. One very common tool is your home's current equity, especially if you're in a rapidly appreciating market like Nashville. If you want to use your home's equity and do a Cash Out Refinance, contact my partner Erica Ricketts with Paramount Bank. She's licensed in all of the lower 48 states and can help you use your equity to begin investing.
#1 – Williamson County – Franklin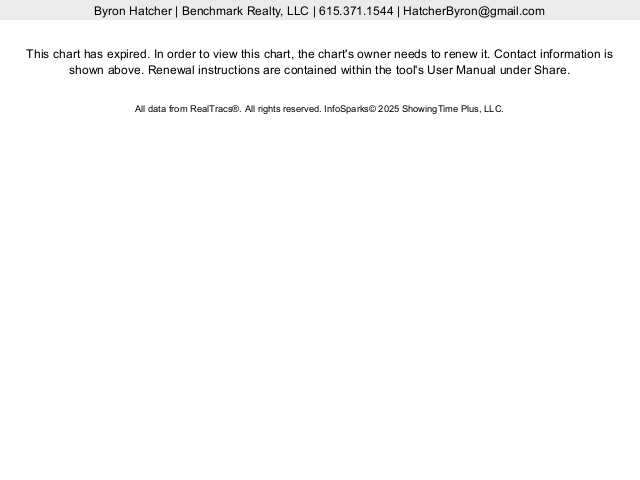 Pros: Williamson County is a no-brainer for many reasons, especially for a flip/rental. The job infrastructure and wealth demographic in this County are top notch. Very corporate. Williamson County is the wealthiest county in the state. You can also drop a pin anywhere in the county (literally) and the public school system will be one of the best in the state. Williamson County's high school graduation rate is 97%.
The entry level sales price in this market is higher than the surrounding counties, obviously. But Median Rent is also higher, with a much higher Median Home Price. The Sales Price Per Square Foot growth over the last 5 years is unrivaled in this territory. I'd put this county in the upper echelon of the entire U.S. Franklin is also a very popular tourist destination, which bodes well for Investors that own NOO STR's (Non-Owner Occupied Short Term Rentals).
Cons: From a buy land and develop perspective, it is not the #1 pick. I'm considering both Residential & Commercial in that statement. The Planning Commissions in the big cities in Williamson County have implemented "Impact Fees" to slow the growth in the county. Here's a list of Franklin's development fees. The cost of construction here is much higher, for that and other reasons. Land and Property Taxes are more expensive as well. Considering Cost, Fees/Taxation, and headaches with Planning & Zoning, I believe there are better areas to build and develop in Middle Tennessee right now.
#2 – Maury County – Columbia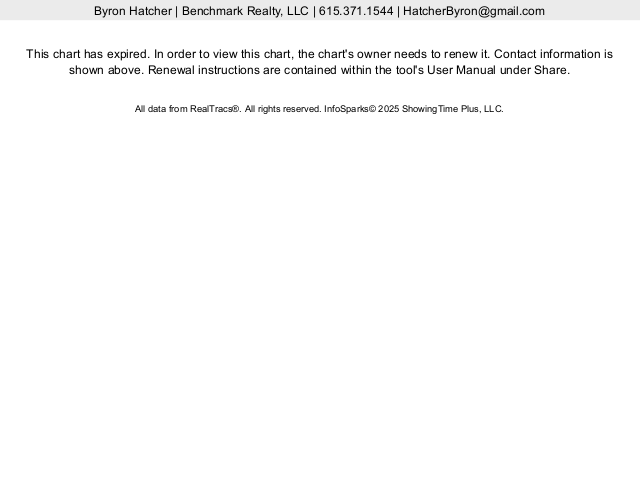 There are going to be locals that read this and think I'm insane for putting Maury County in the #2 spot. But it's almost a better option than Williamson County, and here's why…
Pros: From a buy land and build perspective, it's either #1 or #2 on this list. The "Development Wave" has traditionally started on the West side of I-65 from Nashville all the way down to Alabama. Franklin began in the west and stretched into the east across the interstate. As of February 2022, the east side of I-65 near and below I-840 is still very rural and undeveloped. It's also known geographically for it's rock density in the soil, which makes development to the west more attractive. All the amenities that someone would need are west of the 65, also. To the North, Spring Hill has a major traffic congestion problem (that the government is working on) due to the road infrastructure and lack of highway access points to get to the interstate. Columbia has 3 major highways (US-31, Bear Creek Pike, and Mooresville Pk) connecting to the interstate.
From a Jobs perspective, Columbia has been fortunate to have one of the World's largest GM plants on its north side. It gets quite a bit of commuters as well, corporate Williamson County workers willing to make the commute each day. It's one of the fastest growing cities in the state right now.
Here's a USDA Soil Mapping Report for Marshall County – directly East of Columbia.
Maury County (i.e. Columbia) has a thriving downtown square, similar to Franklin. The community is very local-minded, supporting small businesses. It's nicknamed Muletown! And it's as cute as a button. It also has a fantastic Comprehensive Plan for future growth.
Cons: The biggest downside to Columbia right now are the public school systems. That puts it at #2 instead of #1 in this list. They greatly fail in comparison to Williamson County. Columbia does have a phenomenal private school – Columbia Academy. As an investment, school systems may not be a major factor for you.
Columbia's Median Home Prices just eclipsed the $300k mark in 2021 for the first time in its history. The margins on a flip are improving for that reason, but Maury County doesn't have the top end (luxury) that Williamson has. Median Rent is also slowly catching up, but doesn't compare at all to Davidson or Williamson. And the tourism/short term rental ability also isn't as viable here (yet) as the other two.
#3 – Davidson County – Nashville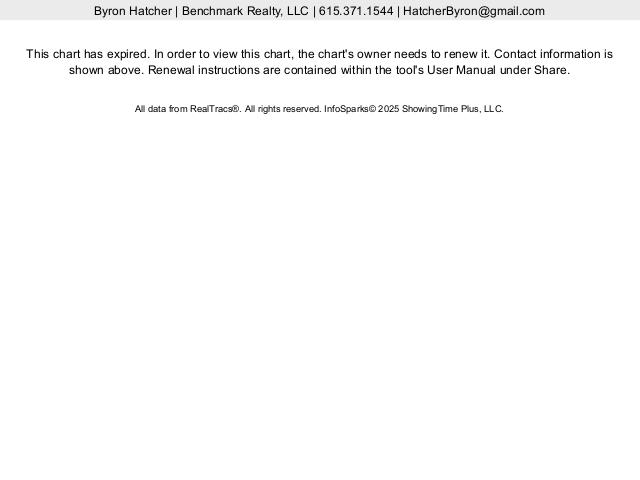 Pros: NOO STR's. Plain and simple. Nashville has the tourism! NOO STR stands for Non-Owner Occupied Short Term Rental, basically AirBnB and VRBO. If you can get your hands on a Short Term Rental Permit in Nashville, you're going to be sitting on some serious cash flow. Nashville is considered "the Bachelorette Capital." But with music festival after Titans football games, to Predators Hockey to Nashville Sounds for baseball, Grand 'Ol Opry and the Ryman… There is always a reason to book an overnight stay in Nashville. Nashville also has the second highest luxury market, on the southwest side in Belle Meade. Flipping a house in the right area could equal big dollars.
The housing density (number of homes becoming for sale) is much higher here than the suburbs, also. This gives you more options if you're investing in your first flip and the numbers have to make complete sense. From a land perspective, the lots are typically more expensive. But higher density approvals (apartment and high-rise, for example) are much more common here. There really aren't any high-rises around the suburbs other than Nashville yet.
Cons: Remember those short term rental permits that I was referring to? Yeah… Those are exceptionally hard to get. The local government only approves a fixed number per year. So the barrier of entry is high, but if you can get your hands on one, you'll hold a competitive advantage in the market.
Another big con that I've personally experienced are the City Council Members in certain districts (not all of them) and how/who they give authority to when a new development is proposed. There are community trusts in the area that the Council Men and Women may force you to work with prior to getting their support for a new development. You obviously need the Council's support for a Rezoning Approval. Some of the tasks and suggestions that these Community Trust Groups make can hurt your vision, engineering, and especially your profit when attempting to conceptualize a neighborhood plat and how many units you want to achieve.
Now that we've made it through the top 3, I'll be short & sweet on the remaining areas. If you have questions or need data about these locations, email me at HatcherByron@gmail.com.
#4 – Rutherford County – Murfreesboro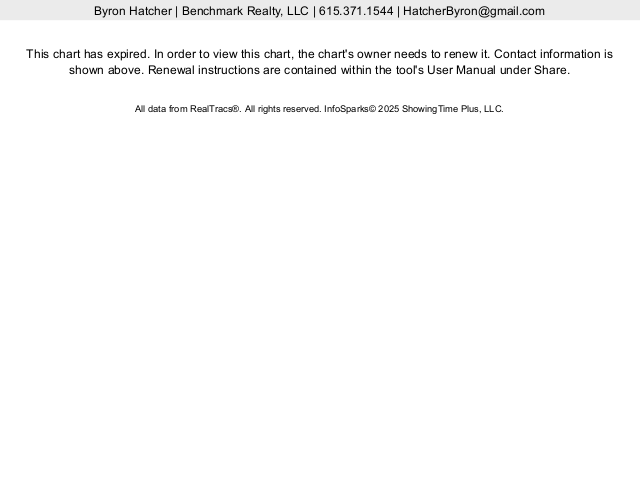 Pros: Middle Tennessee State University. MTSU is a vastly growing Division 1 University that has about 22,000 students and is the #1 producer of graduates into the Greater Nashville economy. If college rentals are your niche, this is your market!
MTSU also has a phenomenal aviation program at Murfreesboro Aviation. This public airport, along with Smyrna to the northeast (towered), sees a ton of corporate air traffic. It's busy, so make sure you stay on your traffic calls! 123.075 is your CTAF. Here's a link to the SkyVector with Instrument Requirements.
There's a big Amazon Warehouse north of the 840 in Murfreesboro. They're a major employer in the region. And Christiana to the southeast is absolutely bursting at the seams. The top end there isn't very high, but from a buy land and develop perspective, it's golden dirt. It's one of the best for residential development.
Cons: The top end luxury market in Rutherford County hasn't quite gotten there yet. The traffic is also miserable, with much needed roadway improvements.
#5 – Wilson County – Mount Juliet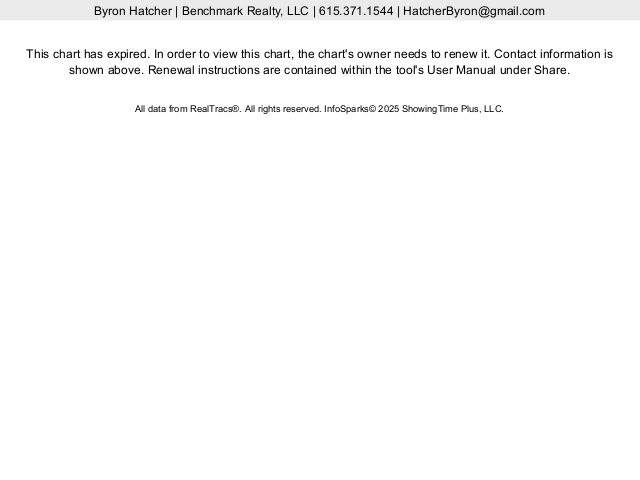 Pros: Airport access to the West, lakefront property to the north, and palpable traffic conditions to the East. You also have solid school ratings.
Cons: Mount Juliet really doesn't have the charm that the Top 3 areas have. It's definitely commercialized. There are plenty of big franchises and things to do here. From a development perspective, unless Mount Juliet begins vertical growth, there really isn't anything exciting to talk about.
However – if they do begin approving & building vertically… You should buy in that market immediately! That's the big necessity in that area in my opinion.
#6 – Sumner County – Hendersonville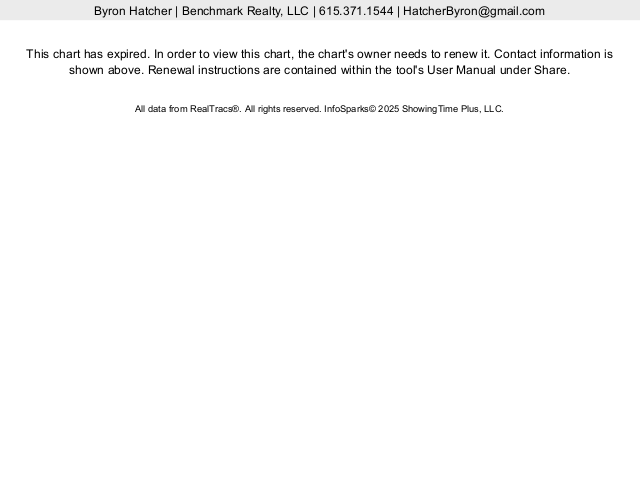 Pros: You know, it's so difficult to put Hendersonville and Gallatin at #6 because of how amazing they are. This county has access to Old Hickory Lake with a list of marinas and boat drops. It also has notoriety, once being the home of Taylor Swift, Johnny Cash, and George Jones. Country stars have lived on the lake. There are beautiful homes here, especially in Gallatin. Checkout Fairview Plantation, home of my favorite Home Builder – Arthur Rutenberg. Gallatin has the top end, and Hendersonville is catching up.
Cons: The traffic situation for me is a bit of a bust. Hendy and Gallatin both are peninsula-like. Traffic tends to bottleneck very badly on the main thoroughfares. Both have solid school choices! The development wave is going to continue northeast toward Westmoreland, if you decide to make a move on this area. The commute to Nashville ends up being an hour because you have to drive around the lake.
There isn't a ton of meat on the bone, in terms of development (not many options). Franklin and Nashville are the major tourist attractions in the region right now, so short term isn't really as attractive here. But if you want to buy, hold, and rent with 12 month contracts, this is definitely one of your best options.
Do you have questions? Is there something that I didn't discuss in this article that you desperately feel should be added? Comment on this post on social media, or shoot me an email? I'll be glad to review your information and data and see if impacts the rankings. Thank you so much for reading!
View Real Estate for Sale in Our Region: https://www.middletnhomeexpert.com